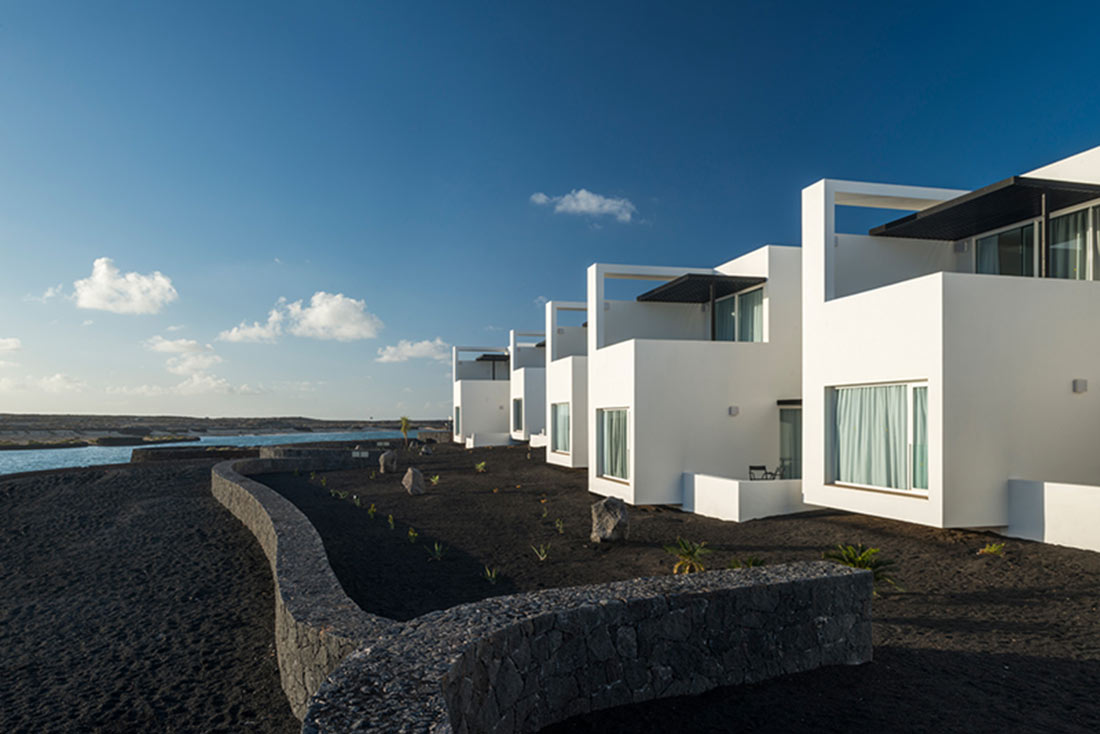 CASE STUDY
PROJECT
Club La Santa Resort
LOCATION
Lanzarote Island, Spain
ARCHITECT
Henning Larsen
TYPE OF BUILDING
Construction of the new luxury Suites and Villas of the Club La Santa Resort
CONSTRUCTION CONCEPT
The island's nature and traditions, along with the Scandinavian style of the great architect Henning Larsen, are the central concepts that inspired the design of the resort's new spaces. The beauty results from the contrast between the typical white stone houses of Lanzarote and the blacks that evoke the island's volcanic lava.
WHAT HAS ROSA GRES CONTRIBUTED
The architect Henning Larsen has entrusted Rosa Gres to adequate all the stairs of the Project with 120cm steps. The 120cm steps are unique in the market and have been created exclusively by Rosa Gres. They are pieces with a great esthetic potential and are visually much more attractive than the standard size step.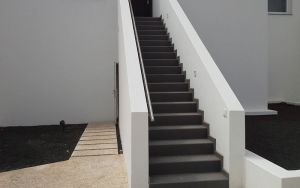 COLORS AND COLLECTIONS
We chose the pieces of the Imagina collection, color Basalto, which have an opaque tonality and contrast very well with the white stone of the facades.
RESULT
The black stairs for accessing the new spaces are one of the distinguishing features of the Resort's design. The combination is elegant, avant-garde and very pleasant.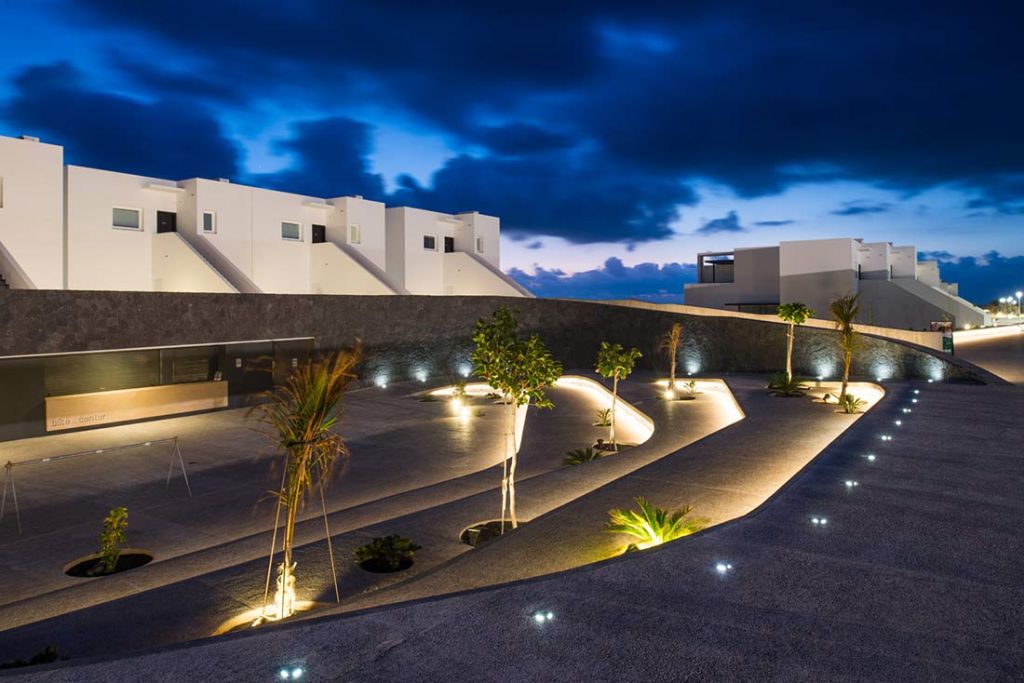 VALUES OF THE ROSA GRES LARGE FORMAT STEPS
> High quality porcelain stoneware. With an extreme resistance to the passage of time and weather changes.
> Comfort: The Rosa Gres porcelain stoneware doesn't stain and it requires only a minimum amount of maintenance.
> Anti-slip finish. This prevents the risk of slipping and it is ideal for all humid areas, both outdoors and indoors. The safety factor is especially important in this project if we take into account the climate and geography of the area, together with the touristic use of the Resort's facilities.
> Unique esthetic. The 120cm steps are available in more than 30 colors and textures. This is possible thanks to the use of the exclusive Rosa Gres digital printing technology. Esthetic variety is a great advantage because it allows for each project to be completely personalized. In the case of LA SANTA, we can perfectly appreciate how the materials integrate with the style and personality of the design created by Larsen.
MORE INFORMATION
– Download the IMAGINA catalogue here.