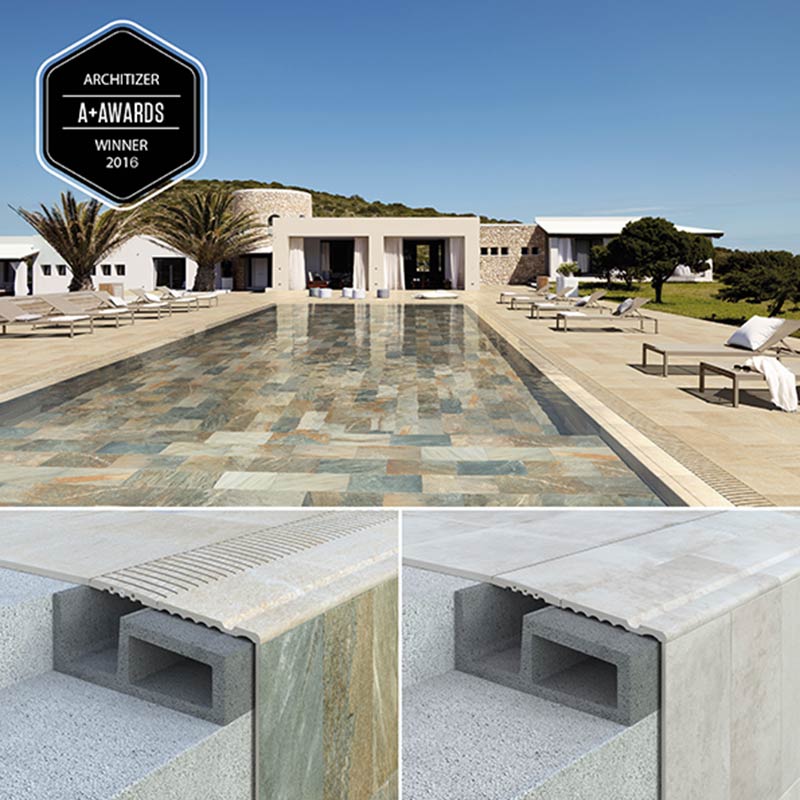 Just some hours ago an e-mail reached our inbox with the following subject: Your are an A+AWARD POPULAR CHOICE WINNER. And after congratulating us, it said that our project had won, and that meant that our products were among the best in the world of architecture. Pause. Deep breath. Is it true? Yes… we did it! What a boost of excitement and positive energy!
The A+Awards are organized by the prestigious architecture site Architizer. We presented one of our latest releases, the grids for overflow pools. Our submission competed against projects from more than 100 countries from all over the world.
This Award is granted for innovation, something in which we believe and which we constantly bet on. It is awarded for effort, hard work, and the will to always improve. It is an Award for the Rosa Gres team. And for all the hours we spent going back to the drawing board in order to rethink and improve an idea. For more than two years, we redesigned our two grid models for overflow pools. We have worked intensely to provide tangible, notable innovations. It is great to know all those hours paid off: those are the innovations that shone in the A+AWARDS.
Today's post is to thank and celebrate these A+AWARDS with all of you: team, collaborators, clients, suppliers, friends and followers. THANK YOU FOR BEING HERE!