The new porcelain stoneware channel drain that is perfect for terraces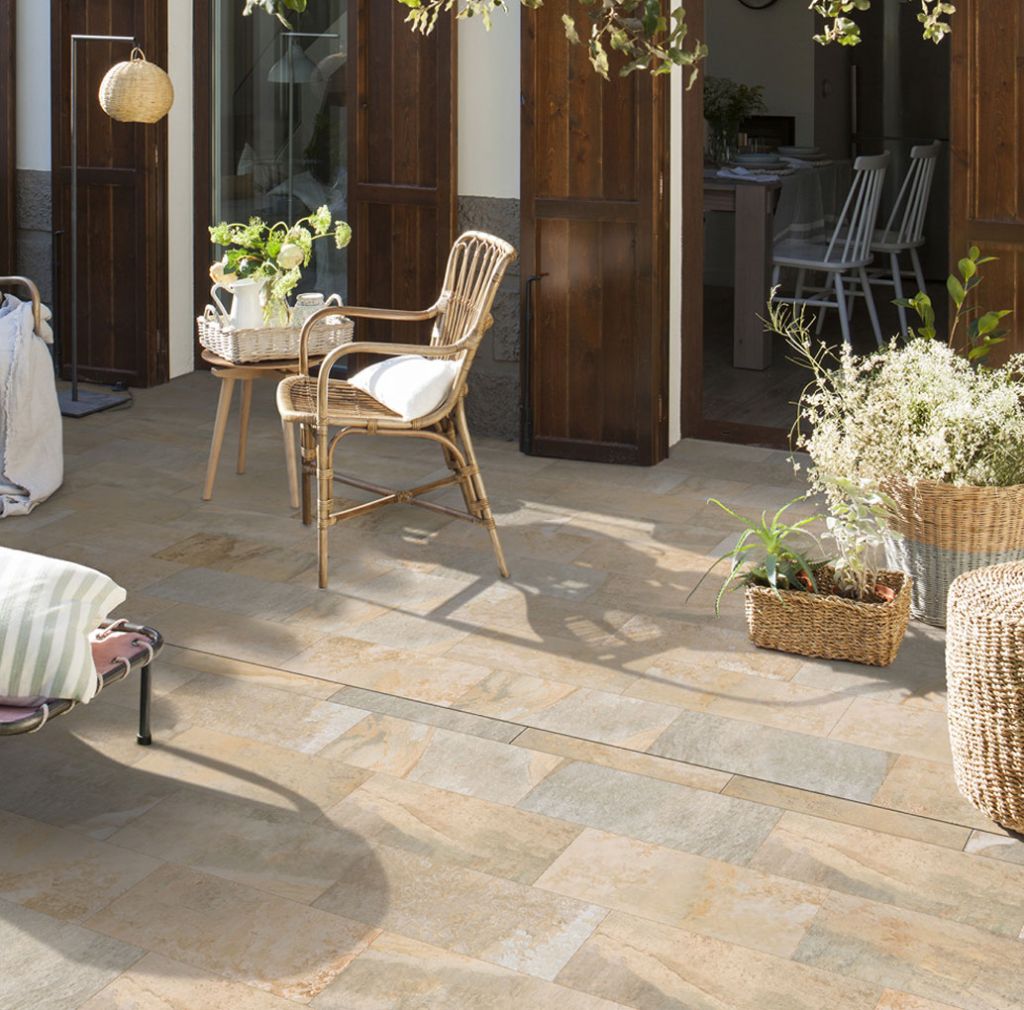 We are proud to present the perfect channel drain: pretty, discreet and efficient. Discover it!
Why choose the new 121 CM channel drain?
It looks better
The channel drain is hidden by the 121 CM ceramic piece. Once in place, it blends in so well with the paving it is practically invisible.
It has increased drainage capacity
The drainage takes place along the length of the piece, thus avoiding residue accumulations.
It is easy to clean
Its design makes it easy to access the channel to clean it out.
Is it super resistant! 100% porcelain stoneware
Unibody design: the 121 CM channel drain is a compact piece without any joints or attachments.
It is anti-slip
The 121 CM includes the Rosa Gres anti-slip finish, one of the safest on the market.
It is a total solution
This complete channel system includes all the pieces and complements.
It is beautiful!
Available in all Rosa Gres colors and compatible with all formats.
An innovative design with a smooth and efficient overflow
The CRA C1 channel has been redesigned to include a new support that improves the consistency of the entire system.
Placing the 121 CM on the new support increases its stability and evacuation capacity. The water will flow and drain through the sides of the piece.
The new design of the channel drain enhances its esthetic harmony. The 121 CM piece has a uniform appearance, and it blends seamlessly into the paving. Once installed it elegantly hides the channel.
A complete channel system
How to install it, step by step
| | |
| --- | --- |
| 1 –BUILD A RESISTANT BASE. New porcelain stoneware channel drain | 2 – LEVEL THE CHANNELS ON THE BASE AND PLACE THE SUPPORTS |
| 3 – FILL THE SIDES WITH MORTAR. New porcelain stoneware channel drain < | 4 – PLACE THE CERAMIC PAVING ON TOP OF THE CHANNEL. |
Decorating ideas
Choose a 121 CM that is the same color as the paving for a highly efficient channel that perfectly matches your terrace floor design.
Thank you for being here!