A Rosa Gres porcelain stoneware pool in paradise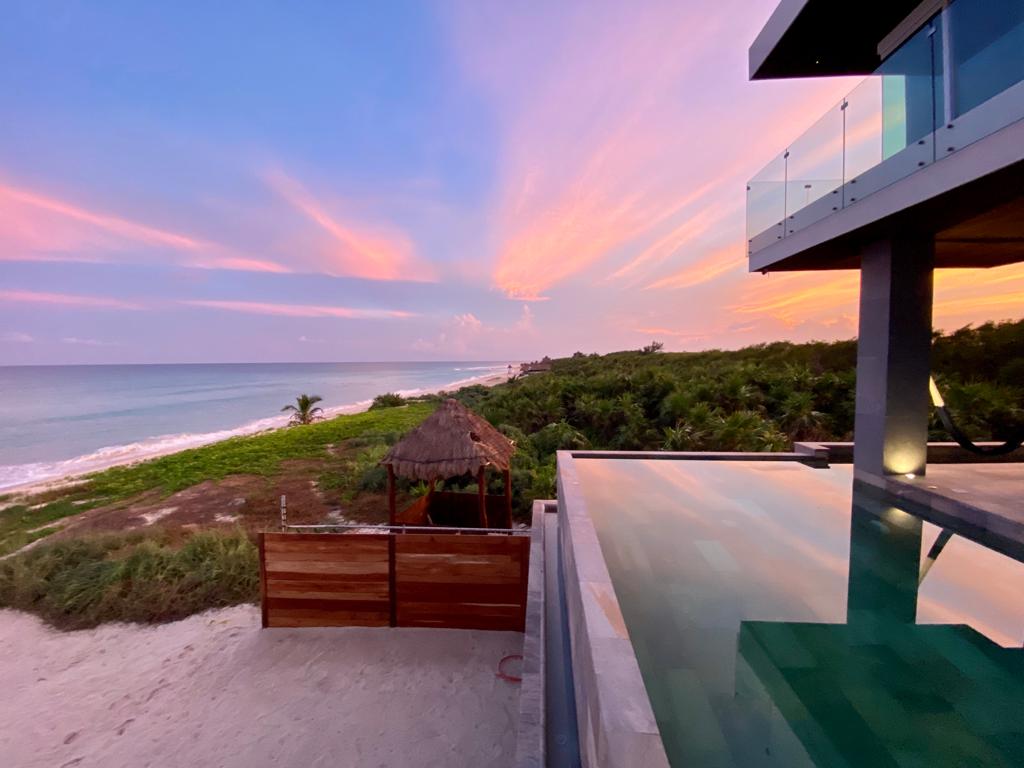 DATA SHEET
Architect
Jorge Altamirano Soto
Location
Residencial Playa Del Secreto.
Solidaridad, Playa Del Carmen. Quintana Roo.
Mexico
This beautiful skimmer pool is done entirely in our Rosa Gres porcelain stoneware of the color variety Serena Mix. Swipe to enjoy the view offered by each photo because it is truly a delight. You will love it!
The pool design blends subtly and elegantly into the house's architecture. The pool has two separate areas. One part, which faces the sea, is rectangular and has steps and underwater benches – perfect for enjoying the water while admiring the ocean. The pool then continues through a channel that skirts one of the sides of the house, just the right size for swimming.
We were surprised by how this project manages to convey a sense of harmony in a beautiful natural setting as wild and powerful as this.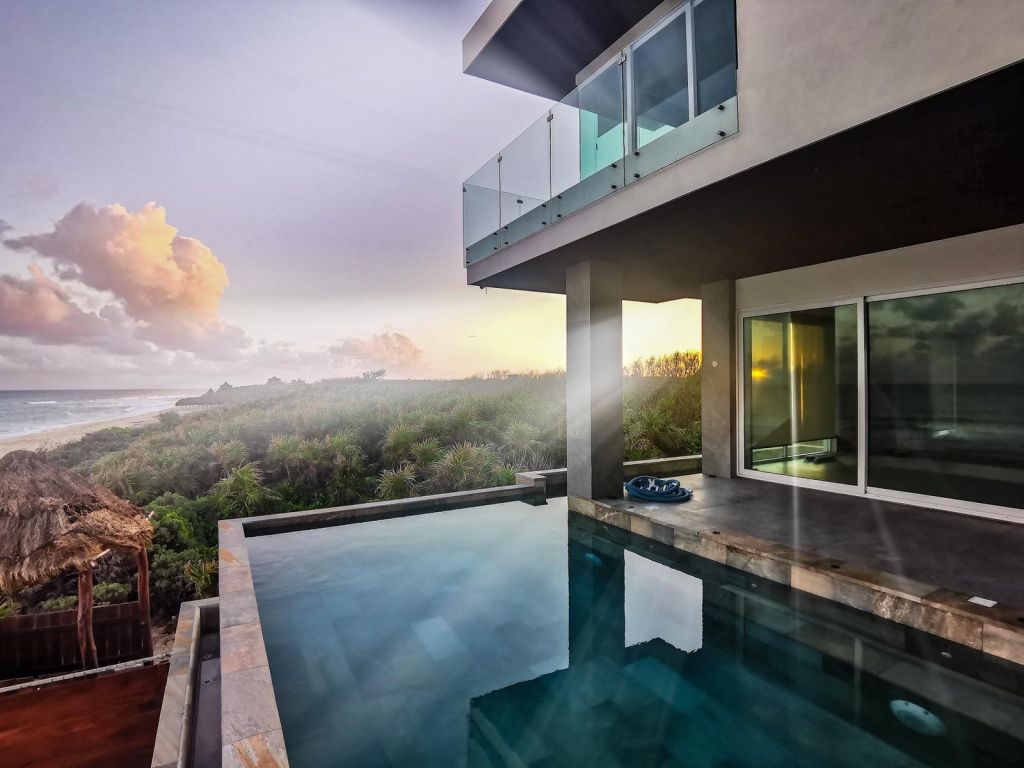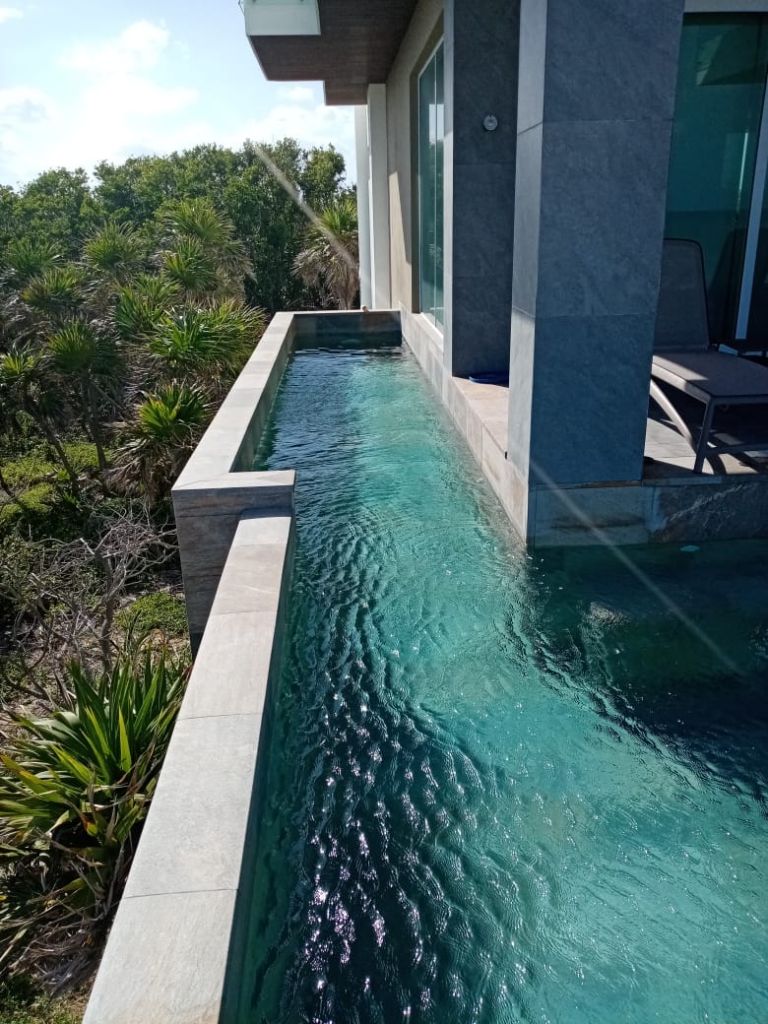 Draw inspiration from the design of this incredible pool facing the ocean. And remember that Rosa Gres porcelain stoneware is a wonderful choice for lining your pool due to its high resistance and endless esthetic possibilities.
Thank you for being here!