Marcel·lí Sugrañes, jury member of the 15th Edition of the International University of Catalonia's Ceramics Chair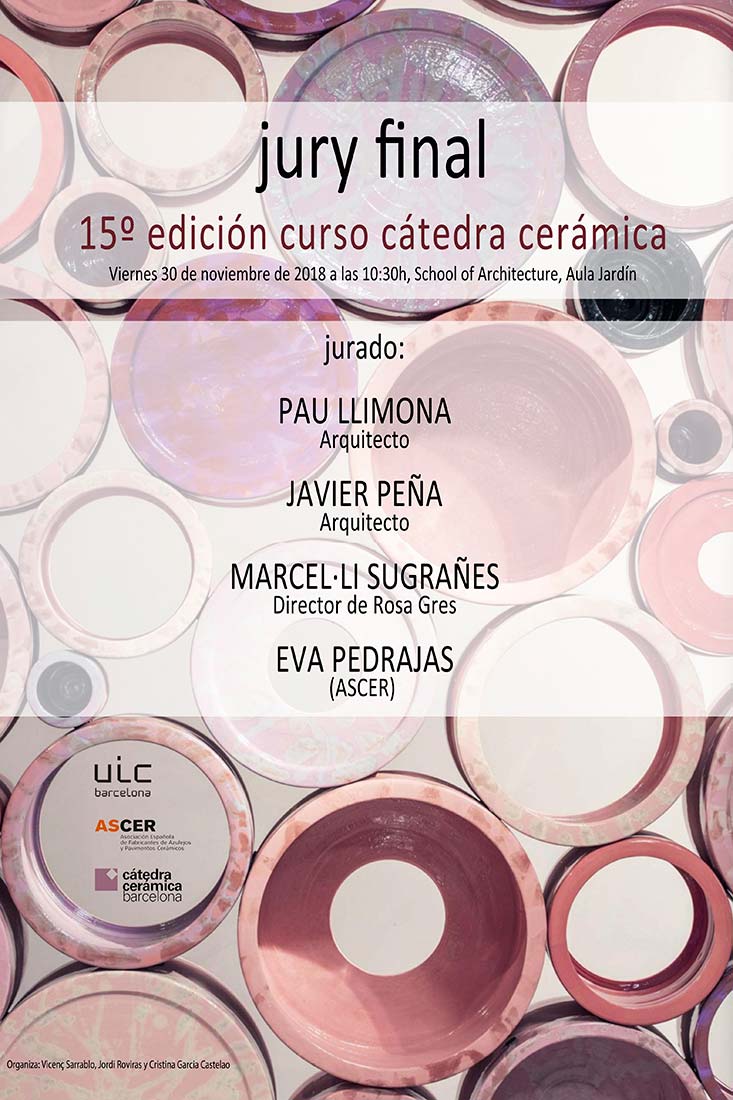 The Ceramics Chair of the International University of Catalonia (UIC Barcelona), sponsored by ASCER, aims to create closer ties between the worlds of business and academia. The Final Jury of the 2018-19 edition recently took place, and it was dedicated to research on "Ceramics and Water", a subject our new president, Marcel·lí Sugrañes, is well-versed in, which is why he participated as a member of the Jury alongside the architects Pau Llimona and Javier Peña and the ASCER representative, Eva Pedrajas.
This 15th edition saw the participation of 13 future architects currently studying their fourth year of Architecture, who presented innovative and highly suggestive projects. According to Marcel·lí Sugrañes, "the level of the projects was so high, the hardest part was deciding on three finalists." In the end, after an intense examination, the Jury highlighted 3 of the projects: "Stela" by Cristina Prada, for its "relation between geometry, ceramics and sensations;" "Filter Frame" by Unai Mugarra, for "simplifying the construction system of ecological pools;" and "Bieldi" by Shama Slaoui, for presenting "an ergonomic system in which the material generates sensory stimuli."
We'd like to congratulate all the participants and especially the 3 winning projects!