We interviewed Roberto Duarte, architect
"Rosa Gres has successfully developed highly sober formats and textures while constantly updating their styles to the latest avant-garde trends" The Casas del Lago Hotel is in Ciutadella, Menorca. Roberto Duarte was the architect in charge of designing its Spa. We interviewed him to better know his experience with the project and our products.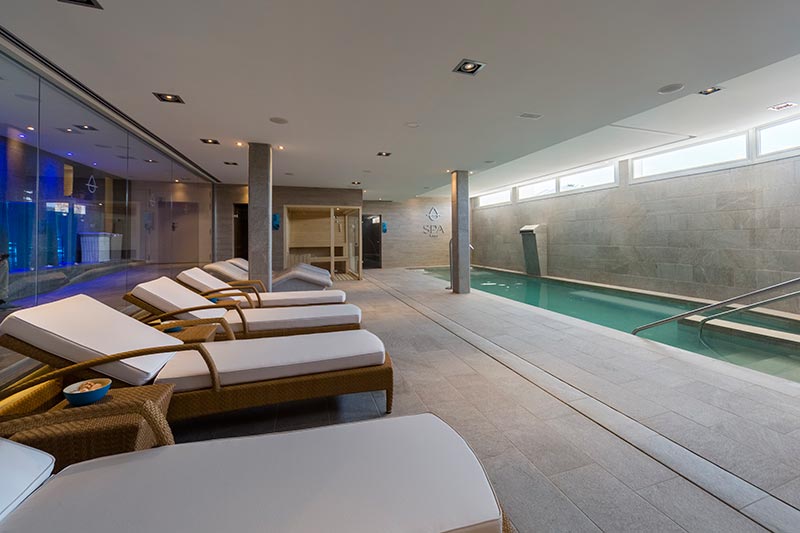 The goal
"…We had to create an elegant and dynamic spa with all the qualities of good construction and a sense of permanence, to strongly transmit the concept of Quality. I can say that it is indeed a balanced Spa."
Smoothness and anti-slip
"I thought it important that a Spa have the characteristic of slipperiness (Class 3), but at the same time a certain smoothness to the touch together with the tested resistance of the pieces, given their fabrication characteristics."
Rosa Gres anti-slip products are Class 3, the recommended level for guaranteeing safety and preventing slips in pools and Spas, both for bare feet and footwear. At Rosa Gres we investigate continuously in the field of anti-slip; thus we have successfully created safe, comfortable anti-slips with the high resistance of our porcelain stoneware.
Transmitting a timeless style
"It was important to give the design a quality that I consider key nowadays, and that is the capacity of accepting changes in its immediate context (decorative, usage, technical), given the fleeting nature of current trends. Rosa Gres makes it possible to create large surfaces that also transmit a certain serenity with natural textures."

A versatile color palette
"I saw in the combination of neutral colors (Serena Griggio, Serena Nero, Lovely Smoke and Lovely Soft) a way to create a perch that would accept various future draperies."