New Iconic collection: the 3 prêt-a-porter colors by Rosa Gres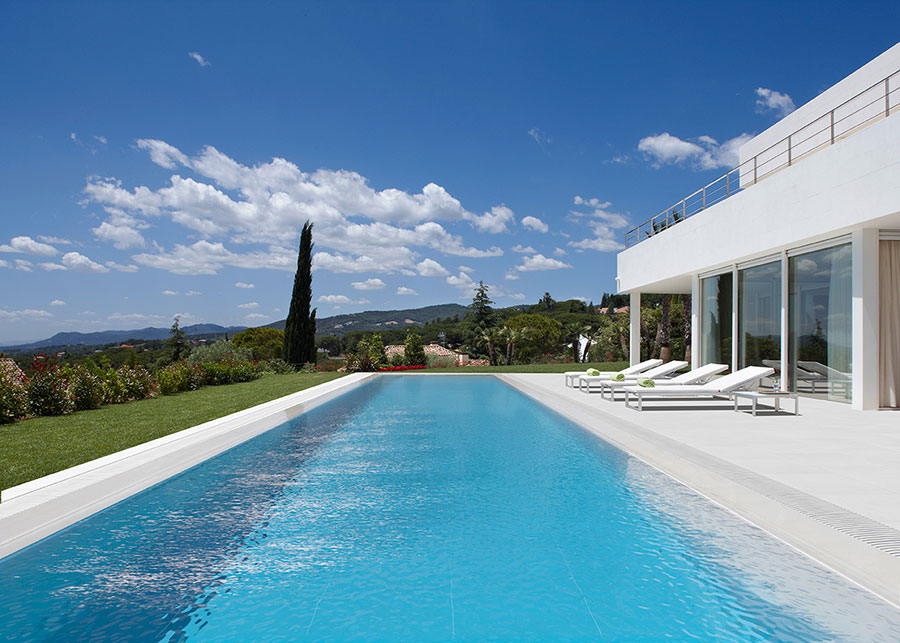 With Iconic we are launching our most basic, minimalist and functional porcelain stoneware color palette. Iconic White, Iconic Grey, Iconic Dark. 
The three Iconic colors are versatile, easy to combine, clean and refined. They come with a smooth finish and our exclusive anti-slip, one of the safest and most comfortable anti-slips on the market. 
You will find the three Iconic colors available in two practical formats: 31 x 62.6 cm and 48.8 x 97.9 cm. With special solutions for all types of swimming pools, terraces, stairs and channel drains.
Fall in love with white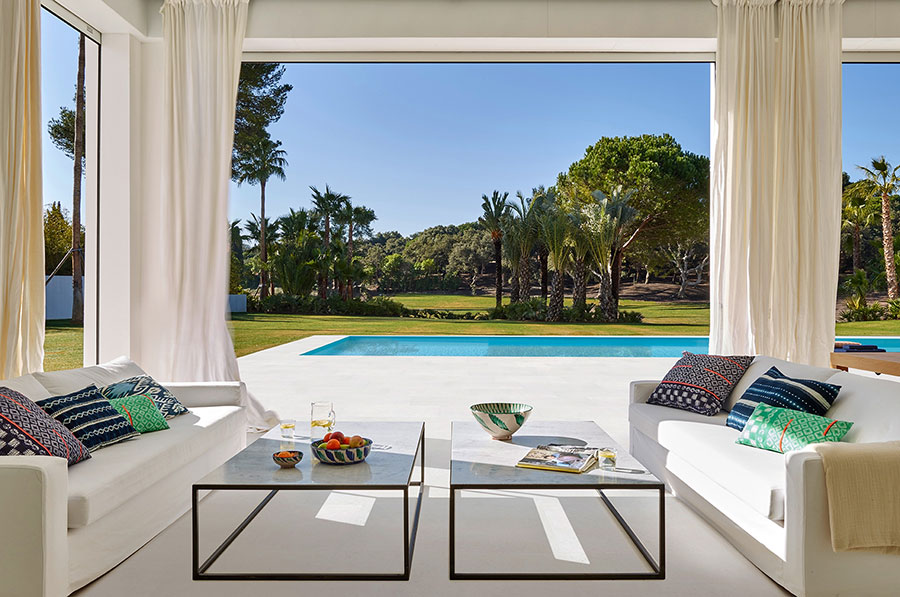 Iconic White is the purest white by Rosa Gres. Light and bright. For pool projects that strive for the transparency of Caribbean waters. Choose Iconic White to line the floor if you want to create a 100% white décor. And don't forget that Rosa Gres porcelain stoneware is highly resistant and easy to clean. 
All you need is Grey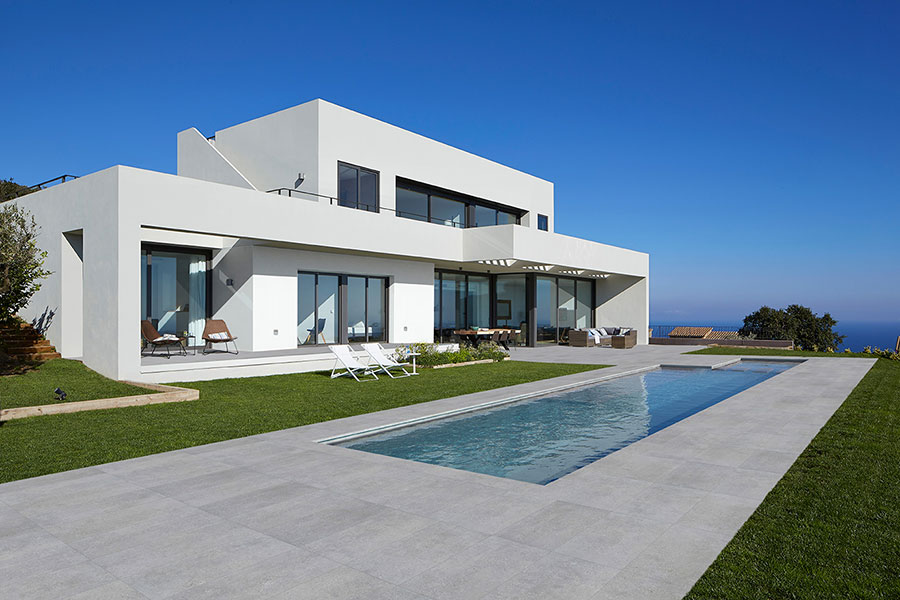 Grey tones are a must: the easiest neutral colors to combine. The smoothness of Iconic Grey is suitable for all kinds of environments and styles: urban, industrial, chic, casual. A wonderful solution for outdoors, gardens and swimming pools. Iconic Grey makes the water of your pool look bright and refreshing.  
Dark is the new black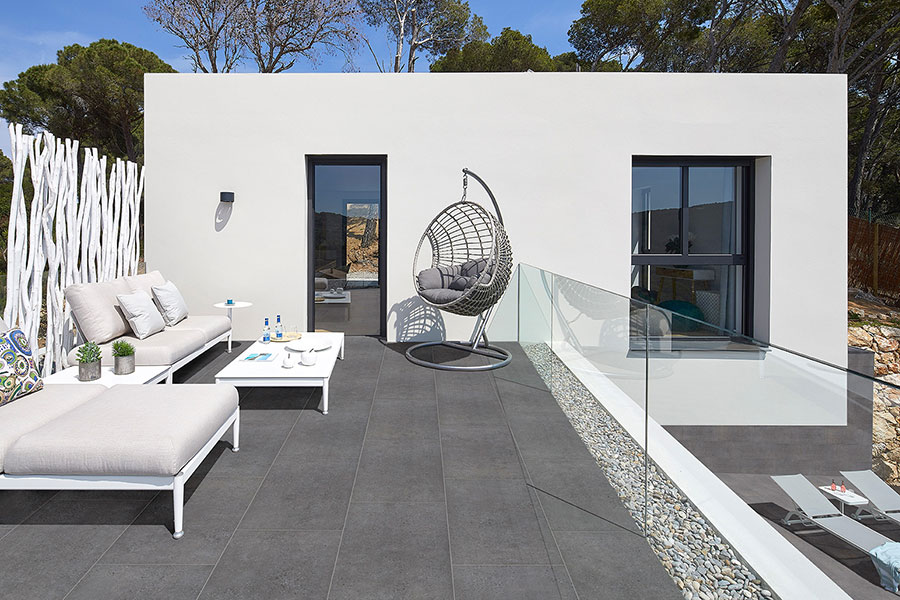 Iconic Dark is the dark, almost black hue we propose you use to give a unique personality to your design. Dark-colored floors lend spaces an air of distinction. In swimming pools, Iconic Dark will help you create a contemporary atmosphere with that touch of Japanese inspiration that never goes out of style.
Highly combinable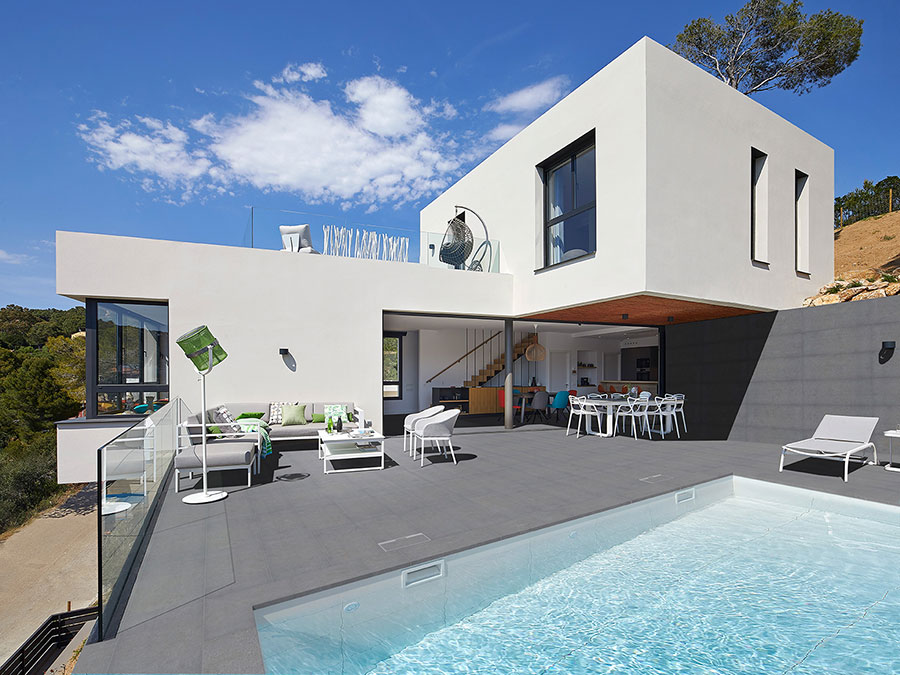 The three Iconic colors are perfect for combining with one another. They are ideal for indoor/outdoor projects that aim to look timeless, elegant and harmonious. 
To find out more about the new collection, download our Iconic catalogue here: DOWNLOAD CATALOGUE