How to clean your porcelain stoneware terrace floor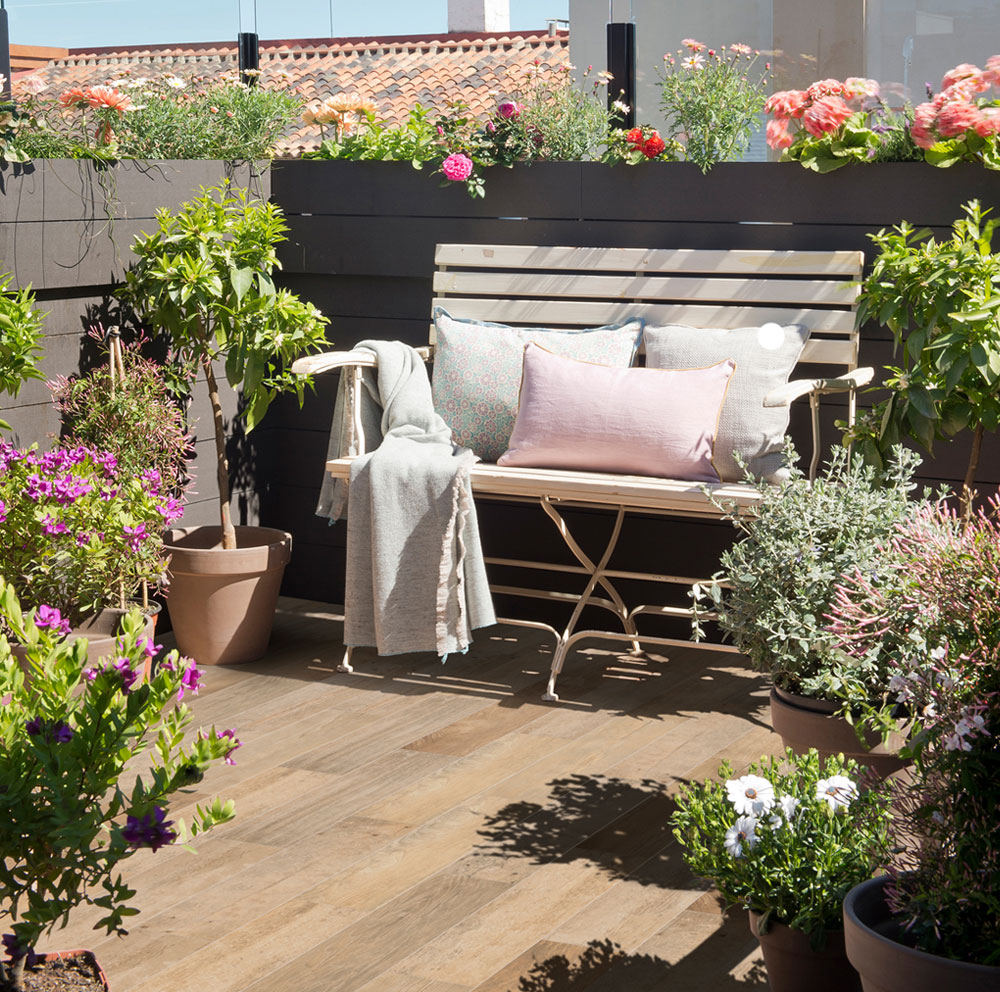 Enjoying a terrace makes us happy: it is where we truly get to enjoy the pleasures of Outdoor Living. Do you love plants? Is it your pet's domain? Do you host barbecue parties? Is it where your kids make mud pies and ride their bikes? Does all this activity make keeping your terrace floor clean feel impossible? Well, it is not! Keep reading because in this post we will tell you the quickest and easiest way to clean your outdoor paving.
Did you know that the Rosa Gres porcelain stoneware floors are not porous? It is worth highlighting because by not being porous they do not retain dirt and are easy to clean. These are our Keys to keeping your outdoor paving in perfect shape from day one:
1.- Post construction cleaning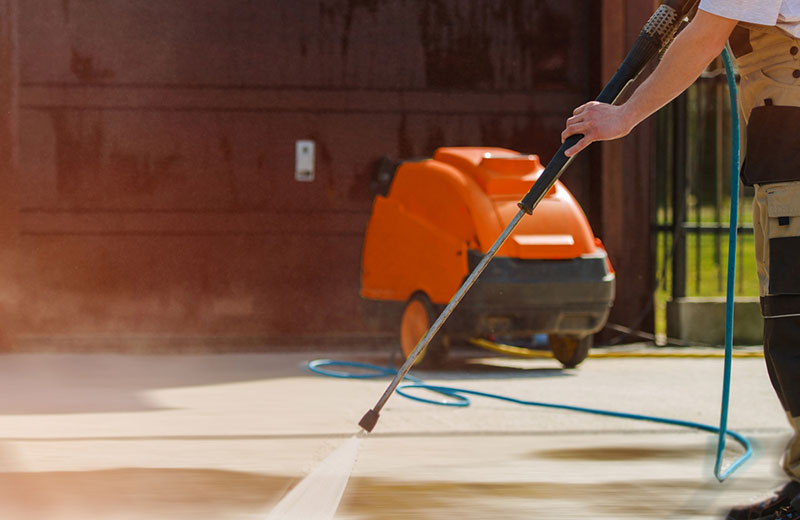 — Once the paving has been laid, it is essential to give the floors a good clean. This is a basic and necessary step to efficiently remove any cement residues or other leftovers. The company hired to lay the outdoor paving should take care of this after completing the job.
Note: As a preventive measure, once the paving has been laid, we recommend protecting it with cardboard or plastic for the duration of the construction works.
2.- Regular cleaning for outdoor paving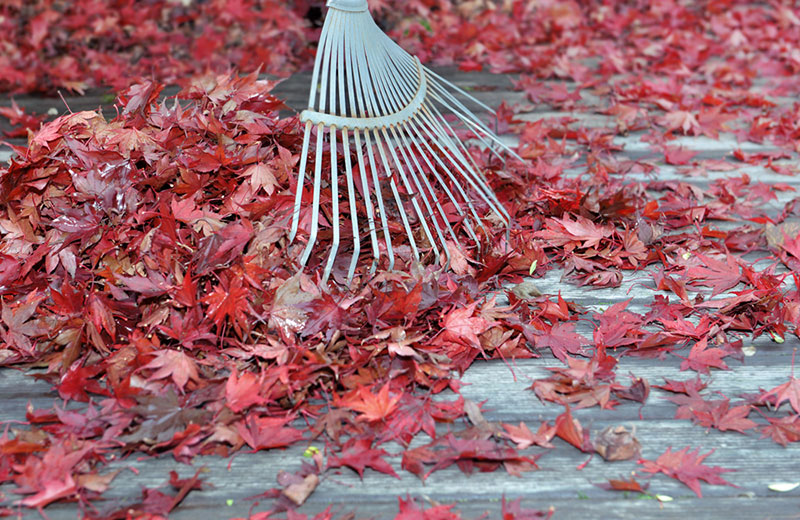 — Sweep, brush or use a blower to remove leaves and other solid residues.
— Wash the floor with plenty of hot water. If necessary, brush it down.
— You can use a neutral detergent like  Fix sabó
— Change the water ever 15 m2 for best results.
3.- How to deal with stubborn stains on outdoor floors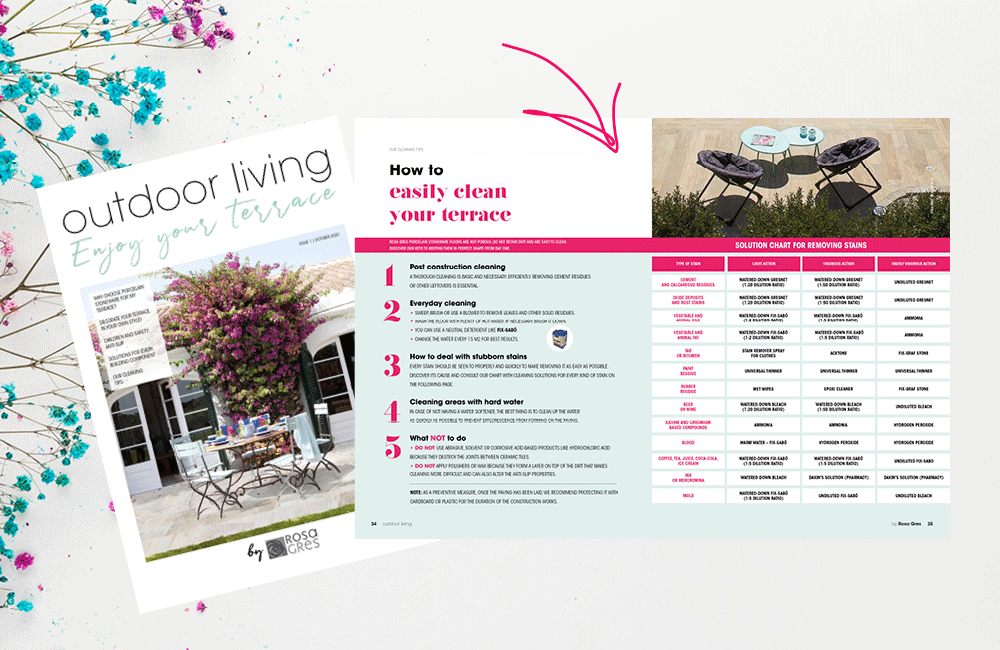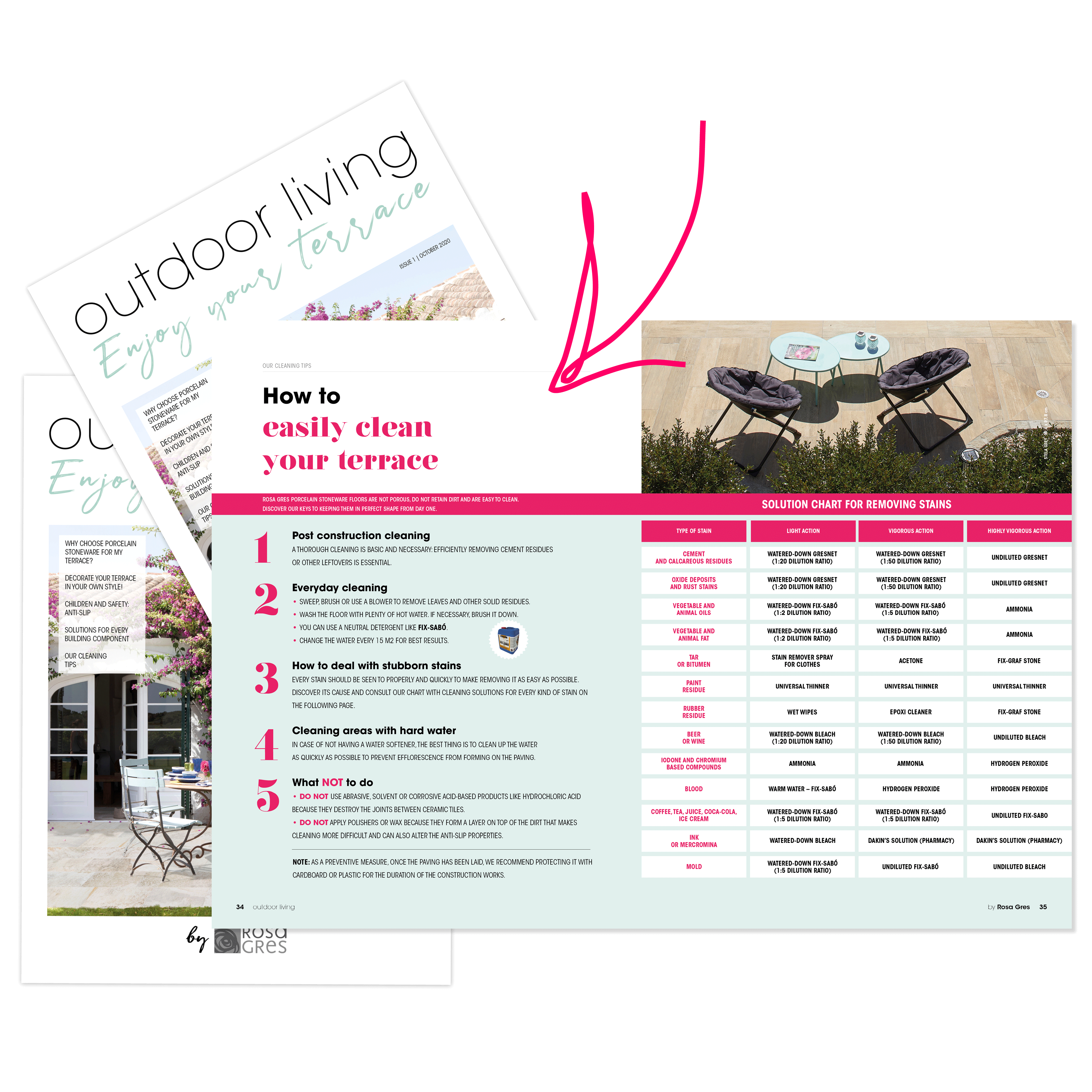 — Discover what caused the stain and check our chart with solutions for every kind of stain. You will find it on page 34 of our guide for terraces, Outdoor Living: download it for free.
4.- Cleaning areas with hard water
— If you do not have a water softener, the best thing is to clean up the water as quickly as possible to avoid lime adhering to your outdoor paving.
5.- What not to do
— Do not use abrasive, solvent or corrosive acid-based products like hydrochloric acid because they destroy the joints between ceramic tiles.
— Do not apply polishers or wax because they form a layer on top of the dirt that makes cleaning more difficult and can also alter the properties of the anti-slip outdoor paving.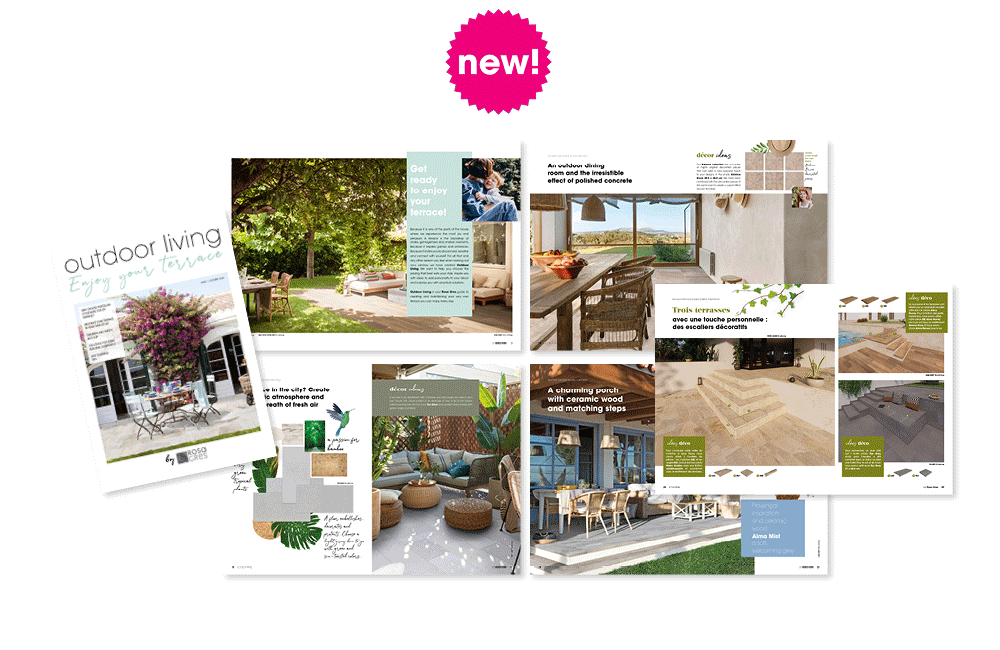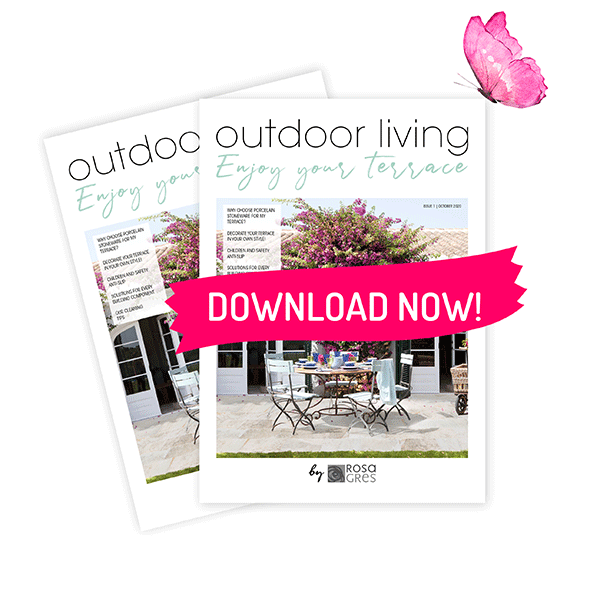 If you want to find out more about how to choose outdoor flooring and discover the Rosa Gres solutions for stairs, drainage channels or walls in more than 30 colors, download our guide Outdoor Living. It will help you design, decorate and protect your wonderful terrace.
Thank you for being here!