Ilovemix, fall in love with the new trend by Rosa Gres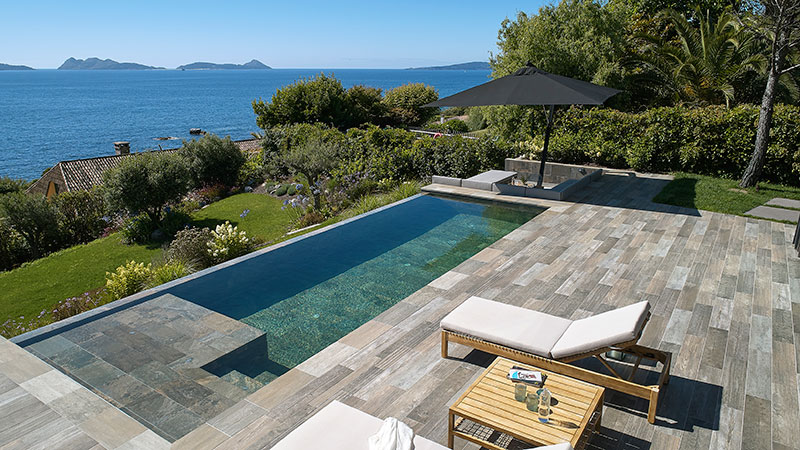 #ilovemix is a wonderful creative leap forward in the world of paving and decoration
Stela & Pietro collections are #ilovemix. Stela is wood: beautiful, suggestive, creative. Stela is the porcelain stoneware wood that doesn't require maintenance, 4 colors that will forever remain in perfect state. Pietro is slate: 4 fresh, elegant, intense colors. Wood and slate, 2 natural textures that together bring out the best in each other. Stela & Pietro, 8 colors created to be combined with one another and multiply the design possibilities.
#ilovemix is pure inspiration for designing unique pools and spas: coordinate the eight colors by combining both textures, wood and slate, in the pool's tank, deck and various constructive elements.
#ilovemix is a good idea for making your outdoor, terrace or stair design shine. All combinations are possible, harmonizing or contrasting different hues and textures. Create volumes, highlight areas, bring life to each space and pay special attention to details.
#ilovemix is the new trend by Rosa Gres that will help you create unique designs both more personal and beautiful. #ilovemix, combine, create and enjoy.