If you are thinking about building or modifying your pool, you want to be up to date with the very latest trends. Do you want your pool to be unique? These are the key tips, take note.
Goodbye to curves
Straight lines are all the rage. And it's not only an esthetic matter: rectangular pools are also more comfortable to swim in.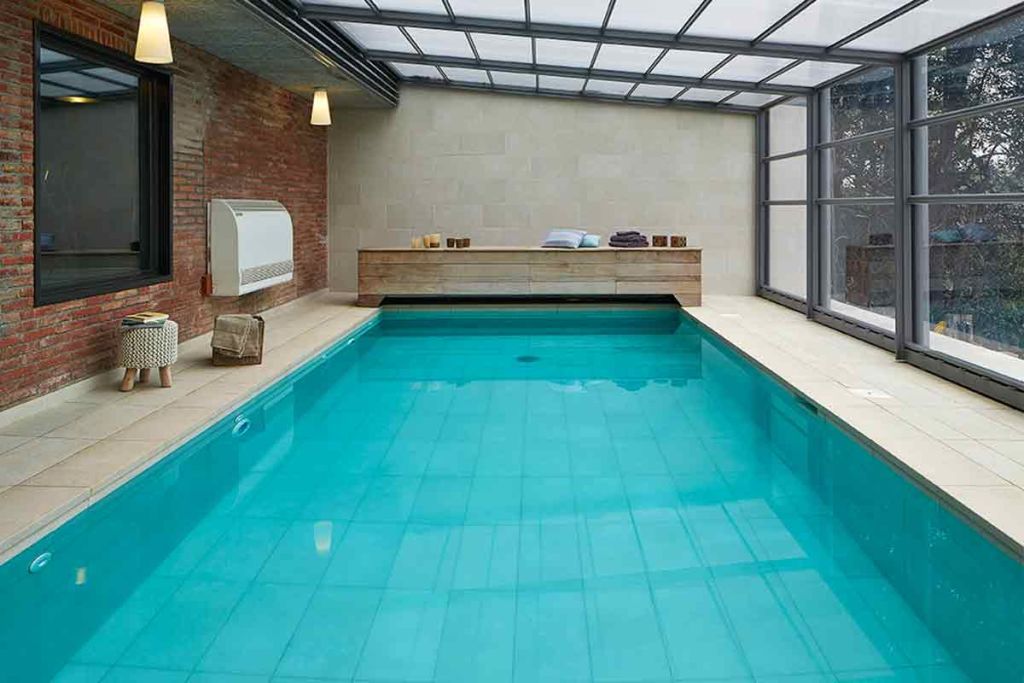 The deep end is now shallower
Unless you're planning to practice synchronized swimming, you don't really need a very deep pool. See all the advantages of building a shallower pool:
1) Increased safety, the most important matter especially when you have children
2) The construction takes less time and material
3) Reduced amount and usage of water
4) The water will reach the ideal temperature in less time
Yes to small pools
In most cases we use the pool to cool ourselves down, to play or simply to relax while we contemplate the water. And for that we don't need a large surface. If you thought space was a problem, this is good news for you!
Hello colors!
With materials like porcelain stoneware and all the color possibilities it offers, you can design a pool with your own personal style and even explore the different hues the water adopts with every choice. You can see the Rosa Gres colors here.
We aren't afraid of cold water anymore
The reason is very simple: there are systems that warm the water in less time and without complications. It is now also possible to enjoy the pool in mountain or forest areas.
Pools are meant to be lived
What do you feel when you see a pool? For us, they are places related with moments of joy. And that fits perfectly with one of the latest trends: including platforms, water beds, stairs, or spa areas in the design. All to feel more comfortable, pure relax.
Chlorine isn't the only solution
Technology and research bring us new ways to treat and maintain our water. We will talk in depth about this subject in another post, but here are some of the main ideas: ozone and salty water are two good options.
Now it's your turn. You now have the keys to make your pool truly spectacular. Explore our website if you want to look for inspiration among our projects. 
Thank you for being here.