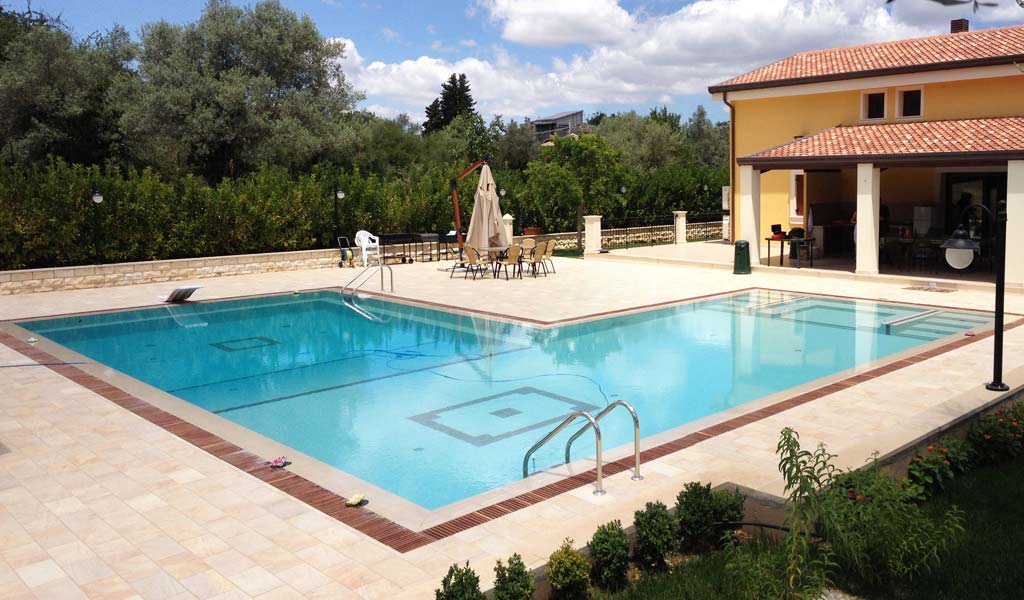 Pool safety is the most important issue for us, as it should be for you. That's why, before we continue, allow us to give you a tip: if you are planning on building a pool, make sure you get good counseling and hire an expert in building pools to help you design it with the optimal security measures.
In the case of overflow pools, our experience and that of many owners has taught us that they are a good complement. Keep reading to discover how an overflow pool can improve the safety of your family:
Increased visibility
With overflow pools, the water and the deck are at the same level. This allows one to see 100% of the water's surface. Therefore, there are no blind spots and it's easy to keep an eye on the kids from all angles. You can lie down, sit or walk away a bit and will always be able to see the whole sheet of water. This will make you feel more confident when the children are playing near the pool.
Maximum hygiene
Have you noticed how in overflow pools the water always looks clean and crystal-clear? That's because they are constantly and quickly renewing their water. Hygiene is one of the reasons why hotels and sports clubs have overflow pools. If we take into account 1) that kids feel infinitely attracted to water, and 2) that they are more vulnerable than adults, a boost of hygiene is a good preventive measure for their health.
It also helps to keep into account that:
Anti-slip floors are a non-negotiable must
Avoiding unexpected falls into the water and slips is another important preventive measure. Anti-slip floors are the best option. All Rosa Gres porcelain stoneware colors have an anti-slip finish. It is very easy to clean and pleasant to touch. It is essential that the pool's edge and deck be anti-slip. Your children will be able to run around and the whole family will feel much calmer.
And regarding depth, the right amount is enough
These days, pools are normally built with the same depth throughout the whole surface. Old constructions usually had a slope, and there were parts where you couldn't touch the bottom. Today, many pools are made with a constant depth of 1.4m. Remember that.
Overflow pool are beautiful. And now you also know they help improve safety and hygiene. But that's not everything, because they offer many more advantages. If you want to discover them, click on our post All you need to know about overflow pools.
Thank you for being here.